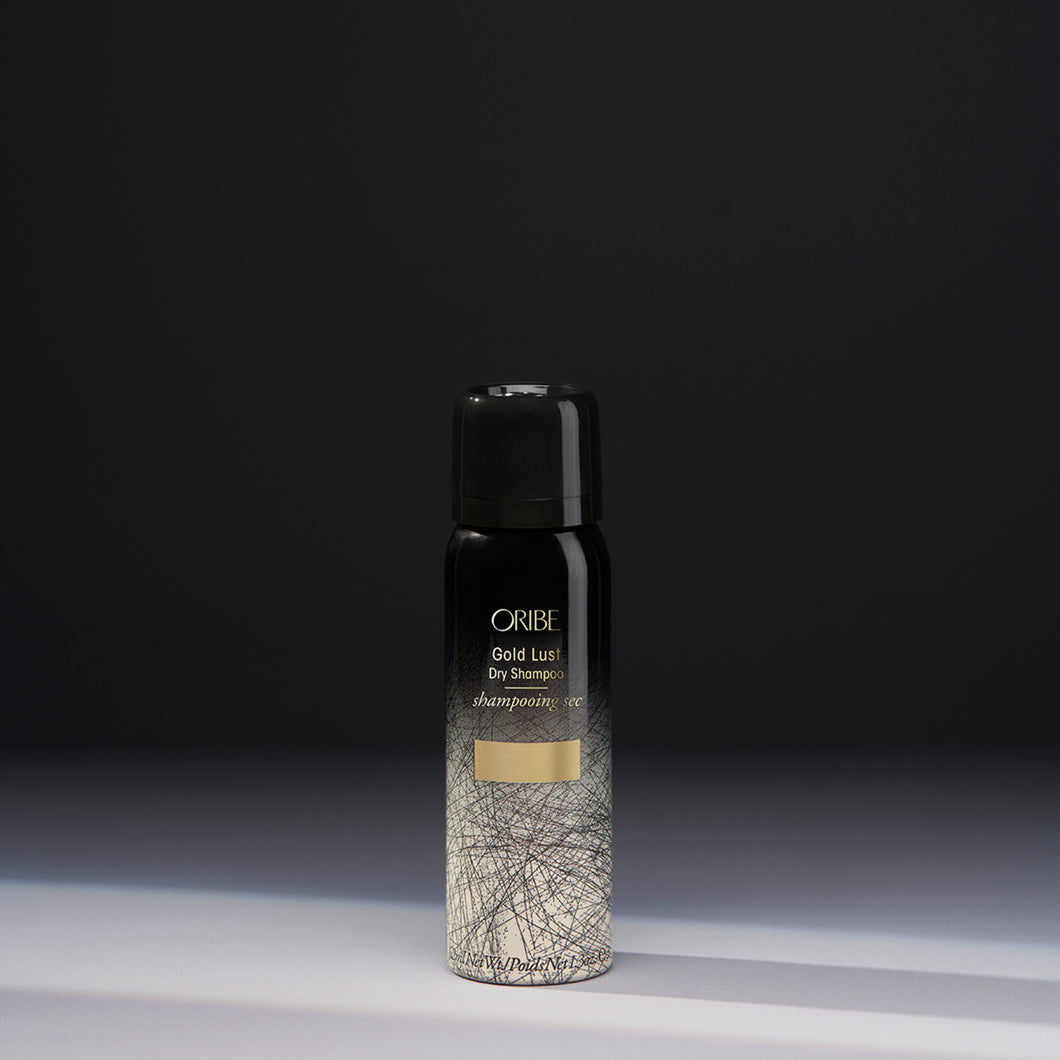 Oribe Gold Lust Dry Shampoo - Travel
Regular price $29.00 Sale
Instantly clean. Extend your blowout and prevent damage with our transformative dry shampoo.Absorbs product buildup, oil and impurities with translucent powders while soothing scalp and restoring strength and softness. Fragrance-retention technology means our signature scent stays with you all day.
How to use:
Shake well. Spray eight to ten inches from scalp. Tousle with fingers or brush through until product is completely absorbed. The result: clean, weightless, healthy hair.
Benefits:
Nourishes and fortifies dry, damaged hair
Translucent powders instantly absorb dirt and oil from hair and scalp
Hair is soft, smooth and touchable
Maintains hair health and colour vibrancy by extending blowout and prolonging time between styling.
Does not add texture, grip or weight
Leaves hair with body and movement
Ingredients:
Translucent Starch Blend instantly absorbs dirt, oil, impurities and product buildup leaving hair feeling "just washed".
 Celery Seed Extract helps extend time between styling by reducing oil on the scalp.
Bamboo & Rice Silk leaves hair instantly smooth and silky soft.
Myrrh Extract nourishes and fortifies dry, damaged hair.
Lavender & Chamomile moisturizes and hydrates to soothe a dry, itchy scalp.
Fragrance-Retention Technology prolongs our signature scent so it lasts throughout the day.
Oribe Signature Complex (Watermelon, Lychee and Edelweiss Flower) defends hair from oxidative stress, photoaging and the deterioration of natural keratin all while protecting from the drying, damaging and colour-depleting effects of the elements.